Hey lovelies!
I went into Waikiki during Easter weekend for a quick Nature Republic run (I will definitely make a post about my skincare routine from them!) and to check out the new spring colors from nails inc. at Sephora. After doing so, Jason still had time left on our parking meter. Not wanting to waste it, I decided I wanted to go check out Brandy Melville since they moved from their Ala Moana location (I wish they hadn't done so :( ) but they were closed that day for Easter. So we walked back towards the direction of our car and Jason said I should browse Pineapple County since it had been a while.
Seriously, I don't think I've gone into Pineapple County since my bestie left for Japan a year ago, but I was surprised that they had rearranged the store to not make it look as cluttered and they had renovated the second floor, which I think looks really nice. I noticed that a lot of their stuff was now more on the expensive side, but they still had a selection of reasonable items. So here is my PC haul!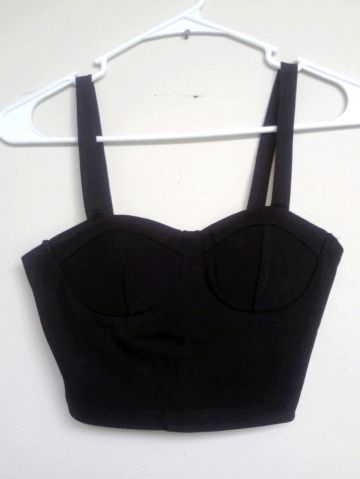 BRAND: Bear Dance
The first thing that I picked up was this basic black bralette. With the surge of muscle tees and sheer tops, bralettes are becoming something of a necessity. What I really like about this bralette is that it is already padded like a regular bra, which is great for someone like me who is quite small chested lol. The straps are not adjustable but it turned out to be a perfect fit for me!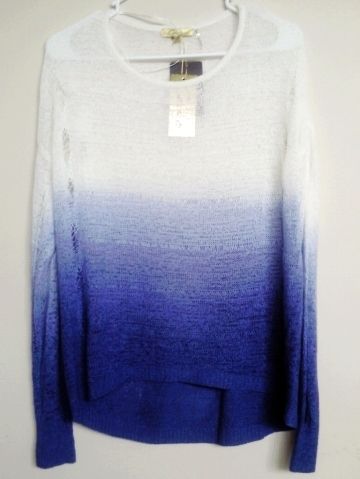 BRAND: Cecico
The next thing that caught my eye was this vibrant blue ombre knit. It looked like to me something what a guy would wear, but feminine enough for me to wear. I got this kind of cool, edgy feeling from this top, especially with the distressed holes on the side which you can faintly see in the picture. The material is very light-weight so it makes it comfortable enough to wear in Hawaii.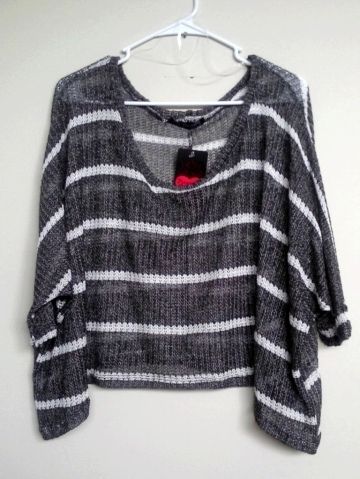 BRAND: Rock Rose Classic
I found this in the sale section for only $10! When I first saw this, it reminded me a lot of Brandy Melville since they do similar knits. Even the design of the name tag was extremely similar to that of Brandy hehe. The silhouette is very much like a loose, boxy dolman shape. I would definitely pair this with the Bear Dance bralette from above!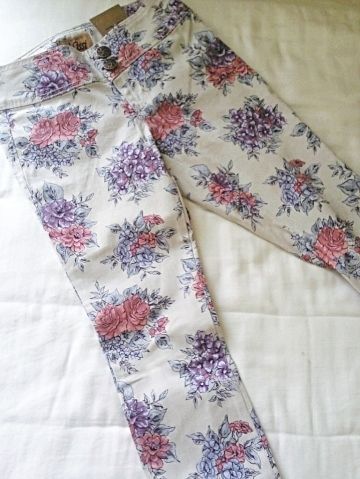 BRAND: Nissi Jeans
While I was trying on my clothes, Jason suggested that I try this on too. I had seen it as we were coming up from the first floor, but I didn't really bother checking it out. If it caught Jason's eye, then I knew it was actually something really good lol. The cute floral print is perfect for spring/summer and with this sleeveless light-blue top that I got from Spiral Girl, it's a great coordinate! The only downside to this pant is that there are no pockets, which I realized when I tried to put my phone in a pocket haha.
I hope you enjoyed my PC haul! Expect more hauls in the near future as I will be jetting off to Las Vegas in a week and to San Francisco in a month. To check out the Pineapple County website, click
here
!
Thanks for reading!